Well, the answer is NOT these days. But really this is a lesson for Freelance Writers:
Don't agree to write articles about illegal activities just because you think it would be fun…unless you don't care if you don't get paid for your work. 😉
A friend of mine did this recently and got the following rejection notice:
'Nov 7, 2008 – Hi there – A well-written article, but unfortunately I can't accept it. Since there is no way to effectively use a magnet on a slot machine, there's not much point to the article. In the future, if you ever encounter an article like this that can't be fulfilled, don't write anything. Just drop the title. You can send a note detailing what happened to the editorial team through the "Contact Us" link on [our] site. Please respond so I know you received this. Thanks so much, and apologies for any confusion."
By the way, if you want to see the fun my friend had writing this article, she's allowed me to reprint:
REMEMBER: THIS DOESN'T WORK AND IF IT DID BY SOME MIRACLE STILL WORK IT WOULD BE ILLEGAL!
HOW TO USE A MAGNET ON A SLOT MACHINE
by B. Stee
Things You Will Need
Jeans or slacks with back pockets
Sweatshirt
Casino
2 small, flat horseshoe magnets – one for each back jeans pocket (2 are twice as good as 1)
Bail money in the form of cash and major credit cards (county jails usually accept one or the other)
INTRODUCTION
The slot machine was introduced to San Francisco by Charles Fey in 1887. At that time, gamblers who entertained themselves with the coin-operated machines could win free drinks and cigars.
The earliest slot machines were not marketed nor meant to be a major income source for casinos. Rather, they were provided as diversions for the wives of the game-playing men so that the ladies would have something to do while waiting around for the guys to finish their games.
Contrary to a popular urban legend, it truly is impossible today to cheat a modern electronic slot machine by using a magnet or any other device on any part of it. However, if you insist upon engaging in this highly illegal activity, here's how to do it – and what you can expect.
STEP 1
Prepare for your expedition to the casino on by dressing appropriately. Put on a pair of comfortable jeans or slacks that have back pockets. Slip a small, flat horseshoe magnet into each of the back pockets, keeping in mind that the more magnetism you use, the more money you will win. The magnets should be small enough to conceal in your closed fist.
Bring a sweatshirt, because county lock-ups are notorious for being very cold, and the personnel are famous for being stingy with blankets.
STEP 2
Slip your cash and the credit card into the front pockets of your jeans or slacks.
STEP 3
Arrange for a bus, public transport service, a cab, or casino-provided shuttle service to transport you to the casino from an anonymous location, such as a "park and commute" parking lot. You don't want anyone to connect you to your personally registered vehicle.
STEP 4
Act normally when you arrive at the casino. Do not call attention to yourself in any way. Wander around aimlessly and innocently for a while, giving the impression that you are in the process of choosing a slot machine to play with.
STEP 5
Follow the crowd around until you locate a booth or window selling tokens and makin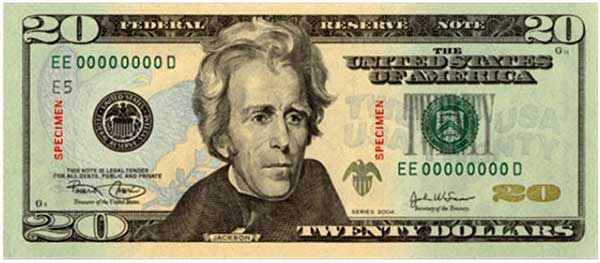 g change. Ask the teller to exchange 20 ones for your 20-dollar bill for you, and request the complimentary big plastic cup that you'll need when the slot machine begins spitting out all those quarters at you. Inform the teller that you feel lucky, and ask for a second cup. These actions are very important because you will look like any other honest, normal gambler to the suspicious officials patrolling the area. Try not to look nervous. Go and use the restroom. It will make you feel better.
STEP 6
Casually saunter up to an available slot machine. Have a seat and stick a one-dollar bill in the money slot. Look normal by continuing to play and feeding the machine a few more dollar bills.
STEP 7
Stand up and slowly turn around to "stretch." Bend at the hips with a few side-to-side motions. Place your hands on the small of your back and arch your upper body backward. With your backside facing the slot machine, casually slip your hands from your back down into your pockets. Grab the magnets in your back pockets and conceal them by closing your fists as you withdraw your hands from the pockets. Keep stretching and yawn once or twice. Scratch something to add a creative touch of authenticity.
STEP 8
Turn back around to face the slot machine again, keeping your hands closed around the magnets. Keep
stretching and throw in another yawn. Lean forward, placing your closed fists directly on the glass front of the slot machine for no more than 30 seconds. Magnets work quickly. Stretch some more and try yawning again as you count out the 30 seconds. The slot machine is now successfully magnetized. Silently rejoice, because you'll soon be "in the money." Try not to smile much as you turn around to stretch some more so that you can slip the magnets back into your pockets.
STEP 9
Sit back down and feed the slot machine another dollar. Grab both of your complimentary big plastic cups, pull the machine's lever and prepare for it to spew forth a deluge of what is sure to be thousands upon thousands of quarters.
STEP 10
Comply immediately when you feel the hand clap on your shoulder and hear the verbal command, "Freeze, Dirt-bag." When directed to do so, turn around slowly to face one of the casino's many, many bouncers. Marvel at how large he is. Interlock your fingers behind your head as directed by the bouncer because he wants to "frisk" you. Cringe when the magnets in your pockets are discovered; it's all right for you to be very afraid at this point.
STEP 11
Sit quietly and behave yourself while viewing the surveillance replay tape recounting your actions, provided courtesy of the casino's security staff. Smile and thank the security folks when they kindly play the tape again for you. This is their concept of entertaining casino guests who are detained and awaiting the arrival of local law enforcement authorities.
STEP 12
Smile pretty and wave amicably at the surveillance cameras when the cops come for you. Start fabricating a tale to relate to your spouse, and resolve to stick to it – no matter what.
WARNINGS
Magnets will not help you win money from modern slot machines. Fortunately for the gambling establishments, the magnets will not cause harm to their equipment, either. But such activities are viewed as attempts to cheat the casinos. Cheating is equivalent to stealing. You will probably be labeled by law enforcement and all other casinos in the area as an undesirable, which will probably result in you being "black-balled," or permanently barred from all gambling establishments in the entire jurisdiction.
If You're Struggling To Make Money Online - Click Here To Watch This Free Video And FINALLY Get Answers To All Of Your Questions About Making Money Online