I recently noticed that a site called FakeReviewsSuck has named WorkAtHomeTruth as a "Fake Review Site".
According to Glenn, the owner of FakeReviewsSuck, any site that uses affiliate links qualifies as a "Fake Review Site", which while often can be the case is NOT a defacto truth. MANY legitimate affiliate reviews are actually what are best described as "Independent Broker Reviews" in which the site owner is guaging how suitable a particular product is based on the typical demographics of that websites audience or subscriber-base.
3/17/2009 UPDATE: Glenn has since updated his site to reflect what I would consider an accurate description of the nature of the disclosure of affiliate links at WorkAtHomeTruth at this time. I'm also starting to believe that contrary to how this blog post started out he is NOT just going around spamming his site-link to drive up adsense revenue.
.
3/19/2009 Update – I've had some good debates with Glenn now in various forums and while we don't agree on everything I actually now think he's coming along at a good time as far as affiliate disclosure issues are concerned. And admittedly, even though I'd been thinking about how to properly do affiliate disclosure since March of 2007, the discussions/debates I've had with Glenn did kick me into gear to finally figure something out.
I'll repeat the most important part of what I posted at Scam.com recently:
"Glenn, thanks for updating your site. I appreciate that. And I have to admit that you did help me to FINALLY figure out how to accurately describe the reviews and motivate me to at least get up my disclosure policy which is about a year late because I didn't know how to give an ACCURATE description of my reviews as I'll explain below…
I can buy your disclosure issue to some degree. I've struggled with how to do it correctly myself as have most of the big name affiliates and professional bloggers. Some have suggested using the Pay Per Post model of calling them "Advertorials" or "Sponsored Reviews" which is NOT what they are. Other's have suggested calling them "Affiliate Reviews" which means nothing to the average person.
What you don't realize apparently is MOST of us started back in 2000 where it was just assumed we weren't out to screw over people so whether we disclosed an affiliate link or not was a non-issue. Nobody even thought about it. In fact, nobody really thought about it until 2006 and only now is it being rediscussed at any length again, because no perfect solution was reached over the past two years."
3/20/2009 Update - Glenn pulled the WorkAtHomeTruth site off of his list. I'm actually not sure how I feel about that. I thought the way he had posted about it in the image above made a nice distinction that people should be aware of affiliate links on review sites, but that didn't always mean the reviews were fake.
I actually hope Glenn keeps at what he's doing. He's very technically gifted in a different field, so there's no doubt that if he keeps at what he's doing on his FakeReviewsSuck site he could really help keep pressure on the affiliate industry (he's not getting that much traffic yet, but could get a huge amount over time).
It seems that we actually agree more than I thought at the beginning.
However, I do believe that this post contains important information to reflect on, especially towards the end, so I'm keeping it "as is".
Glenn of FakeReviewsSuck Gives Forum Moderators Some "Joy":
In fact Glenn from FakeReviewsSuck.com seems to be a one-trick pony hell-bent on spamming his affiliate links not only on the WorkAtHomeTruth site here, but even boldy spamming his affiliate link at Scam.com here where the moderators IMMEDIATELY removed his spam-link and gave Glenn the nice big warning:
WEBSITE LINK REMOVED>> NO ADVERTISING

Click here for an image of Glenn of FakeReviewsSuck getting moderated for posting a spam link at the Scam.com forum which CLEARLY states in its rules that advertising is NOT allowed on the forum.
3/17/2009 UPDATE: Glenn has since explained that the link that was removed was NOT his site, which I do find believable.
Glenn didn't fare much better at 419Legal where he quickly got the following message after joining:
"Mod edit: Link removed / Reason: Breach of forum rules = A signature with a link can be added after 50 posts"
Click here for an image of Glenn of FakeReviewsSuck getting moderated for not following forum guidelines…AGAIN (Hmm. I'm starting to think maybe Glenn's mottivation for posting on those forums isn't as "altruistic" as he wants people to believe).
Now, I'm not 100% sure what the following reply to Glenn at WebHostingTalk meant, but I THINK I do. If you have an opinion, feel free to post it in the comments section:
Did Glenn of FakeReviewsSuck Develop Amnesia?
On the FakeReviewsSuck site Glenn states:
"One of the slimiest marketing practices on the Internet is the fake review. Some marketers will say ANYTHING to make a sale." and then goes on to say "The way to spot these affiliate marketing sites is to check whether or not they contain affiliate links."
Click here to see a screenshot of Glenn's claims about review sites and his questionable method for determing if a review site is "fake".
However, when Glenn posted on 419Legal he states:
"Here's how it works:
Some vendors will setup affiliate programs so that advertisers are compensated based on their performance. They get paid for every sale they generate. This is an ok practice, but what the affiliate marketers do can get sleazy." (Click here for a screenshot of Glenn's post).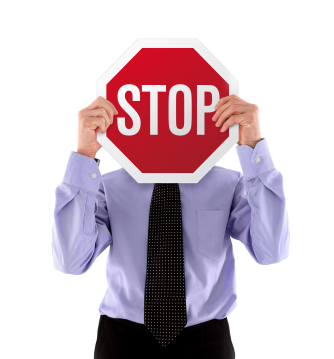 I don't understand. WHEN is it an OK practice? I guess only when the person recommending the product doesn't review the product. I'm pretty confused about what Glenn is trying to convey in his tangled messages (assuming he's really trying to convey anything at all, that is).

I urge you to NOW check out MY analysis of review sites to see what is REALLY involved in analyzing review sites:
Note: The discussion/Write-Up of Google Money Tree was used in part for this Google Money Tree warning at the National Consumers League Savvy Consumer Blog (you can see WorkAtHomeTruth linked to in the sentence: "In addition, blogs and message board focusing on publicizing work-at-home scams have noted numerous complaints about the company."
You may also recognize the NationalConsumersLeague from the following places:
Note: There are MANY more blog discussions on WorkAtHomeTruth.com where I've helped people recover money (no charge) and I've personally helped one lady recover nearly $3,000 at NO CHARGE to her.
So, Glenn of FakeReviewsSuck.com Seems to Develop Amnesia and makes that post that states taht getting paid for affiliate sales is "OK sometimes"- When, Glenn? Only if you don't review the products AT all? When?
Glenn of FakeReviewsSuck.com Gives Us a Lesson in How to Post Non-Functioning Links:
Glenn also seems to have a propensity for posting non-functioning links as he has done in the two posts of his that I previously referenced. His favorite non-functioning link to post is UberAffiliateGuide.com (well, it functions NOW…put it into your browser and check it out).
Of course when I called out Glenn on the post he made on his blog and pointed out that the very site he was recommending actually TOLD people this:
"2) Don't rate them all 5 stars. Put your best converting offers at the top and make them 5 stars, but the bottom of the review list should only be 3 stars at most. This will make the user feel like these are all more honest reviews and also make them more likely to pick the highest rated offer (which you can put as your best offer with highest payout, etc)."
And then told him:
"Guess how I do MY ratings Glenn? I do them by taking a hard and long look at what products are likely to be best suited for the visitors to my website, not by some arbitrary factor like "what's converting better"."
Actually, once again it's hard to figure out whether Glenn is telling to go to UberAffiliate for training or to warn people about about landing pages that focus on "best converting/paying offers".
Back on January 23, 2009 it seems like Glenn is telling people in this discussion to go to the Uber's Affiliate Guide (which he keeps posting incorrectly as UberAffiliateGuide.com) to learn about fake reviews and shilling:
"For example, check out uberaffiliateguide.com to get the scoop on some of the tricks affiliate marketers do.  They do things like put up fake review sites… shilling for companies that pay them the most.
But just a couple months later, it seems like Glenn is telling to go to the site to get affiliate marketing training for free:
Now, obviously there can be BOTH great training and training in less-than-savory tactics from the same site or person. But if Glenn finds those tactics so despicable, why would he recommend people be possibly exposed to those methods?
I HIGHLY recommend you go read this blog post at WorkAtHomeTruth.com so you can REALLY understand what this FakeReviewsSuck owner Glenn is up to. You'll ALSO notice that he NEVER came back to challenge how I called him out.
Although later on he seems to
Astoundingly…FakeReviewsSuck misses the BIGGEST issue about "Google Cash"!
Perhaps most amazing is that FakeReviewssuck's Glenn doesn't even seem to realize that the ORIGINAL Google Cash has NOTHING to do with the "Google Cash" sites that have recently been promoted by questionable sites such as the ones I discussed back on December 13, 2008 in the blog post:
BradsMoney – Wheres That Government Check?
In fact the ORIGINAL Google Cash was at times recommended by the following (this may or may not still be true. I personally stopped recommending Google Cash over a year ago):
Aaron Wall – one of the TOP Search Engine Optimization Experts on the Planet recommended Google Cash in this review back in February of 2004 (and I'll be damned – that Aaron Wall scammer used an AFFILIATE LINK in his review – HORRORS!)…but ultimately came to the same conclusion as many of us did after on of the major Adwords algorithm updates – that it was much harder to make a full-time living from Adwords than it once had been (although for those of us who already had established account histories the algorithm change wasn't as big of a blow).
So who is Aaron Wall? Aaron Wall is the owner of the hugely successful SEOBook.com site on Search Engine Optimization and has been quoted and/or interviewed by The Wall Street Journal, The London Times, Wired, USA Today, BusinessWeek, Business2.0, Time Magazine, The Register, MSNBC, and The Guardian.
Glenn from FakeReviews – make sure you list SEOBook and Aaron Wall on your site! LOL.
MORE TO COME. This is going to be FUN!
If You're Struggling To Make Money Online - Click Here To Watch This Free Video And FINALLY Get Answers To All Of Your Questions About Making Money Online