No matter where you work, office safety should be a high priority. This is especially true if you work in a potentially hazardous environment full of complex machinery and the risk of danger everywhere; but even office environments need to be kept safe, especially considering how much time you'll be spending in them.
The best way to approach safety is to take preventative measures and understand what constitutes high-risk behavior. The more you know about how to keep your office safe, the better you'll be able to handle emergency situations when they arise and, better yet, you'll have to deal with these emergency situations less frequently.
Tip #1: Maintain your Area Scrupulously
It all begins with your area. A cleaner work environment is generally a better one, so make sure your area remains clear of excessive materials no matter what you're working with. It's harder to get around when you have a messy work area, and this can serve to increase your risk of falling or adjusting your behavior into something more dangerous.
Tip #2: Store Waste Correctly
Whether or not you work in an area that puts out a lot of hazardous waste or not, waste it is waste: it should be disposed of properly. This is especially true, of course, if you have waste that is potentially harmful or corrosive if not stored properly. In these cases, meticulous attention to the detail of proper waste disposal is required. But regular waste-disposing habits in all workspaces will contribute to a healthier atmosphere.
Tip #3: Know First Aid and Emergency Precautions
If you want to maintain a safe workspace, then proper precautions are always warranted. But what if an emergency does arise? You should be prepared to handle basic emergencies that might arise within your specific work setting – the treatment of chemicals in eyes, fire hazards, etc.
Tip #4: Keep your Equipment Up-To-Date and Inspected
Bad office equipment is often a cause of workplace related injuries and problems, which is why you'll want to nip that problem in the bud by regularly inspecting and maintaining said equipment. This is especially true in industrial environments that use big and heavy equipment that is more likely to pose a safety hazard for those using them.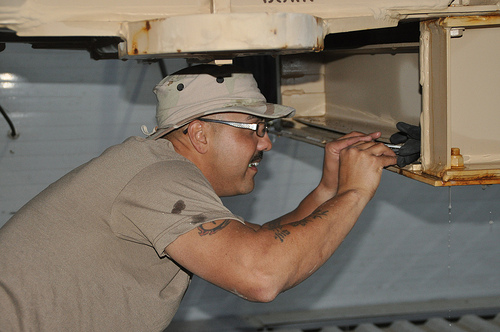 Tip #5: Enhance Communication
Proper inter-office communication is important for good safety practices; each employee should know all the risks that the other employees are aware of. This communication will not only help every employee stay in the loop but to be aware of the potential risks that rear themselves in your particular work environment.
Tip #6: Keep Safety Instructions Posted and Public
Sometimes, people just need reminders. Keeping safety instructions and emergency procedures posted and public in the office will help employees know what to do even if they've previously forgotten the best practices for handling certain situations. In essence, it pays to help employees even when they say that they don't need any help – they may think they know safety procedures better than they actually do.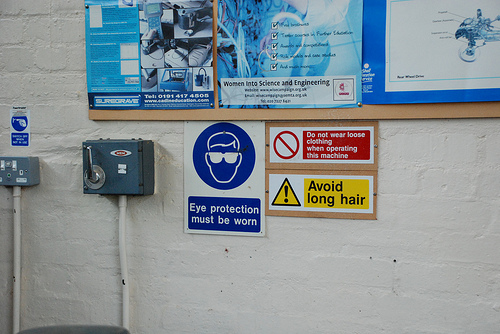 David Ching is a marketing strategist for EQA Office Furniture, a retailer of workstations,
office cubicles
, conference tables, receptionist desks and more. Visit EQA's website to get a free quote and virtual 3D walkthough.
If You're Struggling to Make Money Online Click Here to Get Answers to All of Your Questions About Making Money Online.